Health & Fitness / Beaches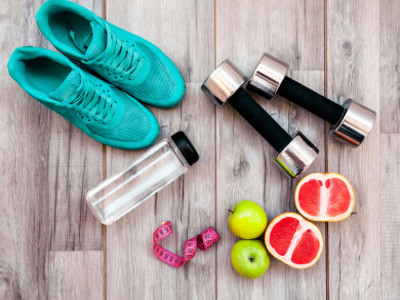 Health & Fitness
A full range of fitness classes available in the Gorey Business Park itself at True Warrior Gym and My Fitt, along with a broad selection of modern gyms, swimming pools and fitness centres within a short distance from the Business Park.

Beaches
Gorey, conveniently located in what's known as the Sunny South East, is infamous for its beautiful sandy beaches.
Dodds Rocks: This beach, named after Captain Dodd, is the next beach after Courtown North. You can access it from the Courtown-Ballymoney road. The beach is one of the largest along the coast and well worth a visit.
Glascarrig Point: Located between Roney Point and Cahore. Well signposted. Ideal for the enthusiastic fishing person or for a family day by the sea.
Kilpatrick Beach: The beach is not well sign-posted, but it can be found next to Kilmichael Strand. Here, there are acres of soft sandy dunes ideal for a picnic. The beach is renowned for its very rare sea shells and unusual sea stones and pebbles.
Kilmichael Strand: A long beach located after Clones Strand. Its most notable feature is the borough which runs alongside it. The borough is made up of mini hills and valleys. This beach is also a very popular spot for fishermen with a lot of good advantage point among the rocks. It is ideal for a family day out.
Morriscastle: This beach serves the village of Kilmuckidge. The beach, which is known as the 'Golden Mile', is in a natural bay, which extends for three miles. The beach has shelter thanks to grassy sand dunes and is famous for its fishing. There are also amenities such as parking and public toilets (including facilities for the disabled). This beach is listed in the "Discover Wexford's Green Coast Awarded Beaches" Brochure.
Oldbawn (Newtown) Beach: This beach is situated 2 miles from Ballygarrett village on the coast road. This beach has been popular for years. The beach has miles of golden sand and it is possible to walk along this beach to the adjoining beaches of Ballinoulart and Morriscastle. This beach is well sheltered by grassy sand dunes which play host to a wide range of wildlife. It is also famous for its fishing. There is an in-shore life boat and a lifeguard nearby at Cahore.
Poulshone: This beach is hidden between the rocks after Ardamine. Its natural shelter ensures calm waters. There is also a lovely cliff top walk here from which you can see most of the coast line, and it is possible to travel to Roney Point from here. Although ramblers are asked to be aware of the dangers of getting too close to the cliff's edge.
Roney Point: The most famous residents of this beach lives on the little island just off Roney Point, a family of seals. While occasionally one of these inhabitants can be seen popping their heads up off Courtown, a trip to Roney Point is essential to be sure to catch a glimpse of them.
Saleen: This beach is situated half a mile from the Kildermot Crossroads. There is a long lane from the coastal road to the beach. This lane can be narrow and overgrown in parts, but leads to a lovely unobstructed sandy beach, which is surrounded by caves which are well worth a visit.
Share post: